Accounting is the common language of business — it touches every facet of an organization. UConn's online post-baccalaureate certificates provide working professionals with the precise education they need for career advancement or CPA preparation.
Whether you want to prepare for an entry-level career in accounting, earn transferable credit toward a degree program, or are a small business owner who wants to make informed economic decisions, our four-course Accounting Fundamentals certificate can set you up for success. Learn essential accounting principles and practices from industry experts by taking classes at your convenience online.
12-Credit Online Graduate Certificate in Accounting Fundamentals

At the completion of this online certificate program, students will be ready to:
Decipher and prepare financial statements.
Understand legal liabilities, risk analysis, and ethics concerning accounting methodology.
Analyze pensions, investments, liabilities, bonds, notes, leases, and intangibles.
Identify issues relating to property tax, investment, compensation, retirement, and estates.
This program is designed to prepare:
Business owners in assessing financial parameters.
Career-changers requiring an accounting background.
Entrepreneurs seeking knowledge of financial reports and statements.
Those contemplating a graduate degree who seek a low-risk opportunity to test-the-waters.
Admission to this certificate is typically for the fall semester.
For preferred consideration please apply by June 1, for fall semester.
Apply Today!
A Bachelor's degree is required to apply for the Graduate Certificate in Accounting Fundamentals.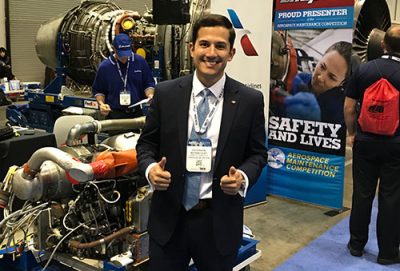 "When I was hired in July 2017 to work for Bank of America Merrill Lynch in Miami, my new boss said that she viewed my working towards earning the MSA as a huge benefit for the bank. It definitely helped me get the job."
- Jefferson Betancourt, MS in Accounting graduate, UConn
Making the Transition
Jefferson Betancourt had been working in the finance industry since graduating from college in 2011, when he decided he wanted to take his career to the next level. He set his sights on earning an MS in Accounting (MSA) for one simple reason. He felt that this credential, in addition to his undergraduate degree in finance, would give him a significant competitive edge—and the potential to get a job with greater responsibility and a higher salary.
READ MORE